Wednesday, September 18, 2013 |
7:22 PM |
0 comments
Hello lovelies,
I'm excited to share with you all my latest purchases. I've been looking for the perfect nude/baby pink lipstick for awhile and I found a few! These 2 in particular are exceptional but I have yet to build my collection. The colors side by side when swatched are almost identical, one of them appears to be a tad bit darker than the other.
PACKAGING

: /5
The packaging seems really cheap, I mean you pay for what you get (or is it the other way around?) but anywho, the lid barely goes on properly. Typically you would hear that "click" when you put the lid onto the base. It's not the most attractive, but at least you can see the colors of the lipstick.
COLOR: /5
The reason why I gave color 3 stars is because there isn't a wide range to choose from. Don't get me wrong, the available selections are stunning but it would be nice to have to darker colors for the fall or a dark theme. Also there is more matte shades than shimmer. Again, small variety to choose from.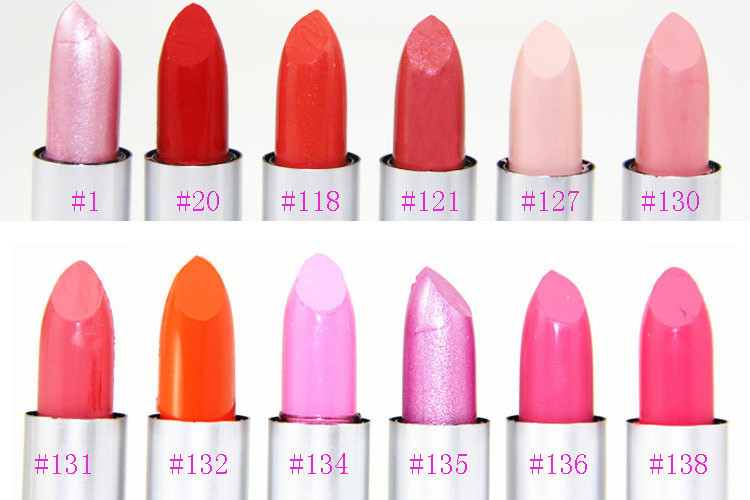 SWATCHES

: /5
When I received my order I was a little anxious to try them. I was hoping that the swatch would come out nice and it did! I can definitely say that they are true to their colors. Although #130 here doesn't look nearly as close to the one in the referral picture. It's still a very nice light pink.
Texture
|| These lipsticks are surprisingly smooth.
Application || They glide on effortlessly
Scent || No particular scent that I could sniff up (I'm not a crackhead)
Wear || They're not made to last long or prolong moisture. So I usually prep lip lip balm.
Repurchase || Yes, definitely cheap and affordable. ($1.00)
Labels: Babypink, Haul, Lipsticks, Nude, Review
Older Post //
\\ Newer Post